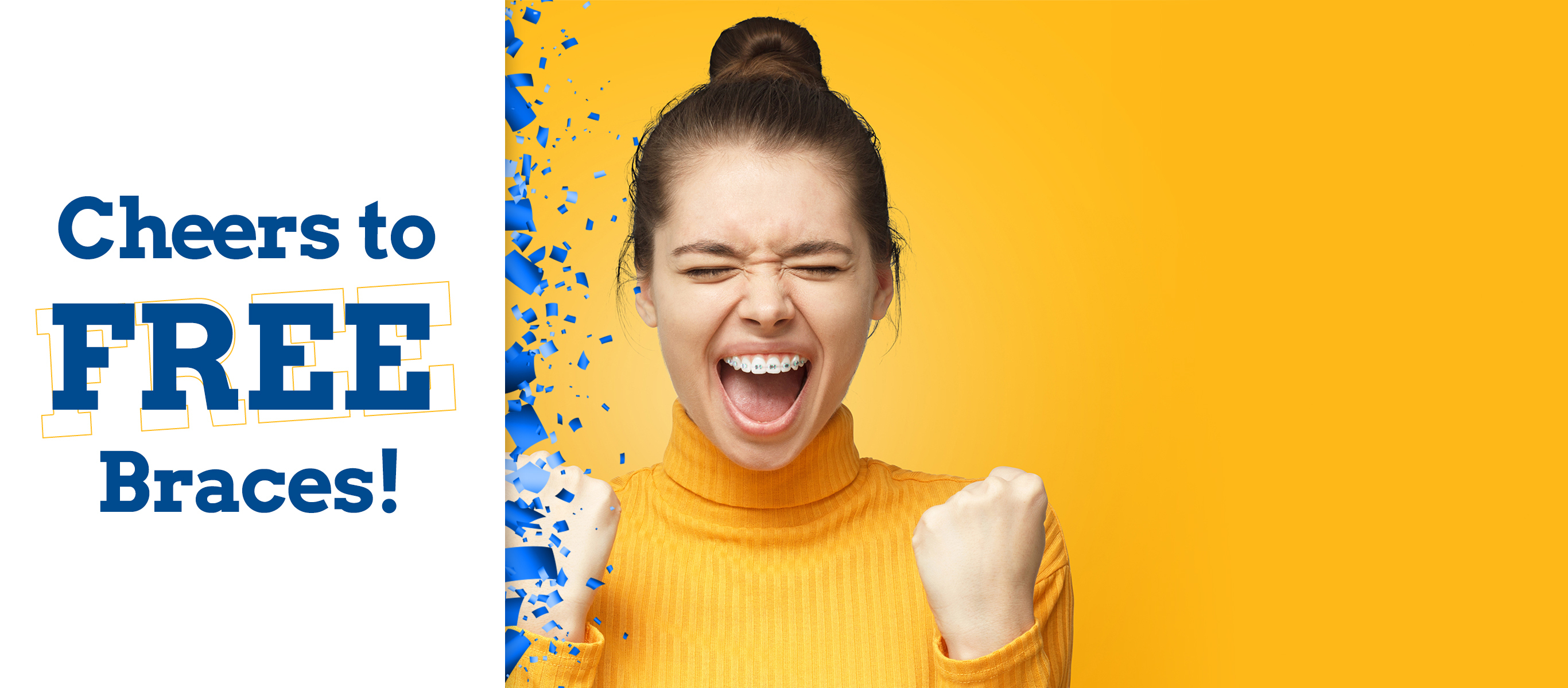 Enter the Braces Giveaway
Submit the form by Feb 1st to enter to win our New Year Braces Giveaway!
It's 2020! Ring in the Decade by Winning Braces for your Child or for Yourself.
We'd love your family to join our patient family. Even if you don't win free treatment, we would love to invite you to a complimentary consultation so we can talk to you about your smile and how we can help. After the contest we will contact you with the results and in the case you don't win, provide you with a special offer. The winner will be notified by February 7, 2020.
We ask the following from those who enter the giveaway. May the new year bring you luck!
New patients only – those who have received braces from us already will not be eligible
Must be 18 years or older to submit the form to enter
The person receiving treatment must be ready for braces within a year

PATIENT REVIEWS
Looking for proof from our patients? It's written all over their faces!
Wonderful atmosphere…teen friendly..made my daughter feel comfortable before and after her services rendered. They explained services and payment options thoroughly and answered questions clearly! We love COASTAL KIDS!
We love this place and the people that work there! Both my son and I have gotten our braces here. We would recommend Coastal to anyone !
The physician and staff are excellent.
LOCATIONS
With eight locations in the Lowcountry, we make exceptional orthodontic care convenient, easy, and stress-free! Give us a call to discuss Invisalign costs and insurance coverage, or other child/ adult braces options.